The Indo-Canadian Dental Association (ICDA) recognized Dr. Charles Shuler, Dean of UBC Dentistry, for his contribution to the dental community. An award was presented to Shuler during the Association's Inaugural Gala in Vancouver on March 11, 2017, at the Pan Pacific Hotel.
The ICDA is a non-profit organization committed to promoting and raising funds for oral health care in the community. In 2016 it hosted free oral cancer screening events in Surrey which provided screenings to more than 300 people.
The gala celebrated the inception of the organization, its founding members and supported oral cancer awareness and screening through fundraising initiatives for the BC Oral Cancer Prevention Program as well as for the UBC Dentistry Centennial Bursaries which support dental and dental hygiene students.
The evening was well attended with over 100 dentists along with their loved ones, notable dignitaries and community leaders. Close to 400 guests were in attendance. Honourable Harjit Singh Sajjan, Minister of National Defence, attended the gala. His speech intrigued all guests in attendance. The chief guest of honour was Dr. Anil Kohli, former president of the Dental Council of India and a past recipient of the Padma Bhushan Award in India. Also welcomed as a guest of honour was the Consulate General of India, Rajiv K. Chander, who inspired the initiative of the Associations's dentists of Indian origin.
Photos from the ICDA Inaugural Gala, 2017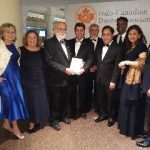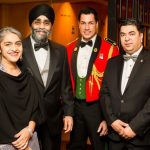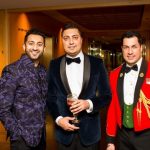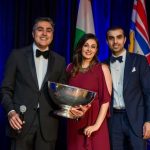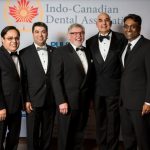 For more information about the Indo-Canadian Dental Association and to view more photos from the Inaugural Gala, visit their website >>.