Summer – Fall 2011
The Faculty of Dentistry has successfully appointed new full-time faculty members in the departments of Oral Biological and Medical Sciences, and Oral Health Sciences. These young faculty members bring a level of enthusiasm and expertise that is certain to maintain outstanding programs at UBC far into the future.
---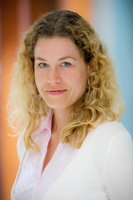 Nancy L. Ford, PhD, has joined the Department of Oral Biological and Medical Sciences as assistant professor, and is director of the Centre for High-Throughput Phenogenomics—UBC Dentistry's bioimaging facility. Dr. Ford received her doctoral degree in Medical Biophysics from the Schulich School of Medicine & Dentistry at the University of Western Ontario in 2005. Her thesis, "Optimization of Micro-Computed Tomography Techniques for In Vivo Small-Animal Imaging," was the apex of a solid background in the field. In 1997 she received her Bachelor of Science (Honours) in Chemical Physics from the University of Waterloo, then worked as a research assistant at Sunnybrook and Women's College Health Sciences Centre, Toronto, from 1997 to 2000. She was a postdoctoral fellow at the Imaging Research Laboratories, Robarts Research Institute, University of Western Ontario, between 2005 and 2006, and assistant professor in the Department of Physics, Ryerson University, from 2006 to 2011. Ford is an expert in microcomputed tomography and in vivo small-animal imaging—specifically, physiologically gated imaging in free-breathing animals and quantitative image-based measurements of structure and function from 3D micro-CT images. Ford is a member of the editorial board of Medical Physics.
---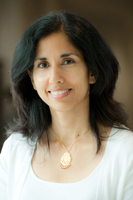 Kavita R. Mathu-Muju, DMD, MPH, FRCD(C), has joined the Department of Oral Health Sciences, Division of Pediatric Dentistry, as assistant professor. Dr. Mathu-Muju is a 1993 graduate of the Faculty of Dentistry of the University of Manitoba. She matriculated in the pediatric dentistry residency program at the School of Dentistry of the University of North Carolina at Chapel Hill in 2003. Concurrent with her residency, she earned a Master of Public Health degree, completing both programs in 2006. Mathu-Muju is a Diplomate of the American Board of Pediatric Dentistry and a Fellow of the Royal College of Dentists of Canada. She was a general dentist with the First Nations and Inuit Health Branch of Health Canada and volunteered with Kindness in Action, a non-profit organization providing dental treatment to underserved, indigenous populations in Central and South America. She is passionate about caring for children and advocating to improve their access to oral health care. From 2006 to 2011, Mathu-Muju was assistant professor at the College of Dentistry, University of Kentucky, where she led the establishment of a master's degree program in pediatric dentistry. Her publications appear in a variety of peer-reviewed journals, and she serves as peer reviewer and editorial board member for Pediatric Dentistry and the Journal for Dentistry for Children.