Having a new oral health centre at UBC Dentistry was a dream come true for students, faculty, alumni, the profession and patients.
This year marks 10 years since the Nobel Biocare Oral Health Centre (NBOHC) opened in the newly constructed David Strangway Building. Spanning 3,623 square meters (39,000 square feet), the oral health centre occupies mainly the second floor of the building located at University Boulevard and Wesbrook Mall.
For over a decade the NBOHC has received unprecedented backing throughout its planning, construction, outfitting and operations stages. Hailed for its state-of-the-art technology and innovative architectural design, the oral health centre today remains a sophisticated and efficient space for learning, community service and research.
Scroll through photos of the NBOHC taken over the last ten years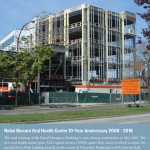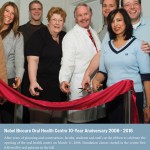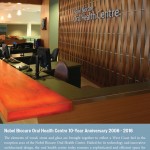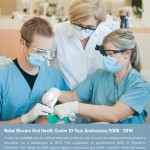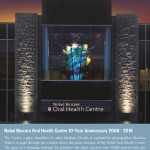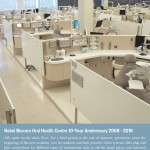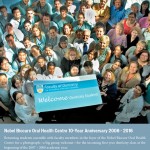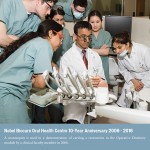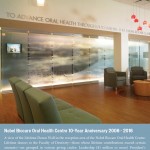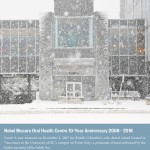 NBOHC Facts & Features
Check out these facts about the Nobel Biocare Oral Health Centre:
Supports more than 344 undergraduate and graduate students in clinical programs
Receives over 35,000 patient visits per year
Makes an average of 700 geriatric-patient appointments per year
DMD students treat close to 570 children each year
Floor area is 3,623 square metres (39,000 square feet)
Houses 126 open operatories and 18 enclosed operatories
Additional features of the NBOHC include:
a central sterilization and distribution system to optimize infection control
a radiology centre with a cone beam CT scanner, and intraoral imaging units strategically situated in the clinic, all digital with quality assurance and secure software controls
mini labs for appliance and prostheses adjustments
a networked chairside software system that manages patient information, including digital imaging
seminar rooms that double as computer labs for student access to electronic patient records