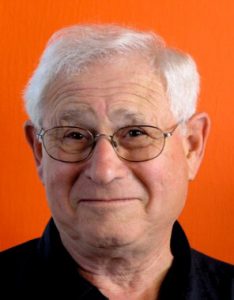 Dr. Terry Kline, BSc, DDS (Alta.), Cert.Prosth, passed away peacefully on May 4, 2022 at the age of 90. We remember Terry as a valued member of the UBC dental faculty for 46 years, inspiring multiple generations of new dentists. After selling his Vancouver prosthodontic practice, he continued to practise in the Faculty's specialty clinic until just a few years before his retirement in 2019.
"The most enjoyment, though, came from my time with the students, and I am happy I had a part in their progress and education toward becoming confident and ethical professionals…If these graduates have succeeded as dentists, then I will have succeeded as well," Dr. Kline shared in his retirement message.
He received many honours during his professional career including becoming a Fellow of the International College of Dentists and American College of Dentists. He held active memberships with the Royal College of Dentists of Canada, the College of Dental Surgeons of BC (now known as BC College of Oral Health Professionals), Canadian and B.C. Societies of Prosthodontists, B.C. Dental Association.
Read Dr. Kline's obituary. Donations may be made in his memory to UBC – Faculty of Dentistry at www.give.ubc.ca/community-access.
"Dr. Terry Kline was my Prosthodontics Clinical Instructor when I was a dental student. He became a mentor and friend after graduation who inspired me to become a fellow Prosthodontist. We had the pleasure of teaching together at UBC over the years trying our best to help students in the clinic and deliver the best Prosthodontic care for patients. I certainly will miss our chats about complex cases involving crowns and bridges." – Dr. Chris Wyatt, Head of the Department of Oral Health Sciences