Dr. Robert Clarke
Dr. Robert Clarke passed away on February 18, 2023, surrounded by his wife, Susan and his three sons, Brad, Paul and Jon. Dr. Clarke graduated from the DMD program in 1969 and established a long and successful dental practice in West Vancouver.
His family wishes to thank everyone for their love and generous support. In lieu of flowers, or for those wishing to mark a life well lived, please consider donating to BC Children's Hospital Volunteer Services or a charity of your choice.
---
Dr. George Beagrie
Dr. George Beagrie, a former Dean of the UBC Faculty of Dentistry (1978-1988), passed away on March 3, 2023, with his wife Marjorie and four daughters by his side. Dr. Beagrie was a distinguished academic and researcher whose vision was rooted in the importance of investigative research. He was a strong advocate for the development of extensive research programs in dental schools and believed that this was essential for the advancement of the profession.
Prior to UBC, Dr. Beagrie was the Chair of the Restorative Dentistry department at the University of Edinburgh and Head of Clinical Sciences at the University of Toronto Faculty of Dentistry later in 1968. During his deanship at UBC Faculty of Dentistry (1978-1988), Dr. Beagrie worked tirelessly to build and expand the Faculty's research enterprise. He established new specialty training in periodontics, an MSc in dental sciences and a doctorate in oral biology.
Under his leadership, the Faculty created a more welcoming, supportive atmosphere that attracted several young researchers at UBC who had lengthy and productive research careers. Dr. Beagrie also recognized the importance of international research exchange and developed World Health Organization (WHO) international collaborative centers with several countries.
Dr. Beagrie's contributions to the field of dentistry and research will continue to inspire future generations of dental professionals. Upon the family's request, please consider making a charitable gift in Dr. Beagrie's memory to the UBC George S. Beagrie Scholarship Award.
Dr. Paul Robertson
Dr. Paul Robertson, a former Dean of UBC Dentistry (1988-1992), passed away on December 24, 2022 at his home on Camano Island in Washington state. Dr. Robertson received his DDS from the University of Texas Dental Branch at Houston, after which he served as a dental officer in the US Air Force for three years. He then earned his certification in periodontics and an MS in experimental pathology at the University of Alabama.
During his time at UBC, Dr. Robertson conducted a highly successful deanship, during which our school thrived and continued to enhance its reputation. An accomplished academic and prolific researcher, Dr. Robertson had a distinguished career. He was the 27th President of the AADOCR (1998-1999) and the 81st President of the IADR (2004-2005).
---
Dr. David Kennedy
Dr. David Kennedy passed away on September 9, 2022. As the first dental specialist in Canada to attain a dual fellowship from the Royal College of Dentists of Canada, Dr. Kennedy held many leadership positions in organized dentistry. As a UBC Faculty of Dentistry Clinical Professor and co-clinic director of Graduate Orthodontics, Dr. Kennedy has made significant contributions to the specialty and was a valued mentor, educator and beloved by all.
Colleagues, friends and family have established the Dr. David B Kennedy Orthodontics Fund to recognize Dr. Kennedy's passion, commitment, and dedication to dental education and orthodontics.
---
Dr. William (Bill) Hadaway
Dr. William (Bill) Hadaway passed away on August 6, 2022. Dr. Hadaway graduated from the UBC DMD program in 1971. The Faculty sends our condolences to Dr. Hadaway's family and friends.
---
Dr. Alnoor Somji
Dr. Alnoor Somji received his Doctor of Dental Medicine Degree from UBC in 1982 and was the recipient of awards for excellence in operative and pediatric dentistry. After graduating, he opened Aqua Dental Centre and served the North Vancouver community for over 35 years, with his son Zeeshan joining him after graduating from UBC in 2018. Dr. Somji was a firm believer in increasing dental awareness and put a strong emphasis on preventative dentistry. He was committed to continuing education, a member of many study clubs, and was proud to give back to the community. Dr. Somji strongly supported the Aga Khan Foundation, participating in many community events such as Community Dental Day.
---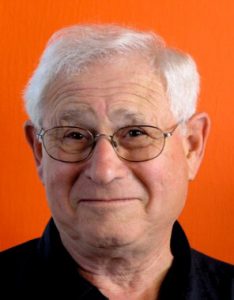 Dr. Terry Kline
Dr. Terry Kline, BSc, DDS (Alta.), Cert.Prosth, passed away peacefully on May 4, 2022 at the age of 90. We remember Terry as a valued member of the UBC dental faculty for 46 years, inspiring multiple generations of new dentists. After selling his Vancouver prosthodontic practice, he continued to practise in the Faculty's specialty clinic until just a few years before his retirement in 2019.
"The most enjoyment, though, came from my time with the students, and I am happy I had a part in their progress and education toward becoming confident and ethical professionals…If these graduates have succeeded as dentists, then I will have succeeded as well," Dr. Kline shared in his retirement message.
He received many honours during his professional career including becoming a Fellow of the International College of Dentists and American College of Dentists. He held active memberships with the Royal College of Dentists of Canada, the College of Dental Surgeons of BC (now known as BC College of Oral Health Professionals), Canadian and B.C. Societies of Prosthodontists, B.C. Dental Association.
Read Dr. Kline's obituary. Donations may be made in his memory to UBC – Faculty of Dentistry at www.give.ubc.ca/community-access.
"Dr. Terry Kline was my Prosthodontics Clinical Instructor when I was a dental student. He became a mentor and friend after graduation who inspired me to become a fellow Prosthodontist. We had the pleasure of teaching together at UBC over the years trying our best to help students in the clinic and deliver the best Prosthodontic care for patients. I certainly will miss our chats about complex cases involving crowns and bridges." – Dr. Chris Wyatt, Head of the Department of Oral Health Sciences
---
Dr. Kwesi Baffoe
Dr. Kwesi Baffoe (DMD 1972) passed in March 2022. Dr. Baffoe ceased practicing as a dentist in the 90's after becoming blind, and went on to earn a law degree and two graduate degrees, serving as a lawyer in Indigenous and immigration law.
---
Dr. William Rosebush
UBC Dentistry is saddened to hear of the sudden passing of Dr. William Rosebush (DMD 1983) on Sunday, January 9, 2022.
He was a long time member of the Faculty and Alumni band, always participating in the student led "Battle of the Bands" event, as well as being a much beloved part-time faculty member. He will be greatly missed by the UBC Dentistry community.
Dr. Ken Yaegaki
Dr. Ken Yaegaki, Clinical Professor at UBC Dentistry, died on  November 13, 2021 after a prolonged battle with leukaemia during which he valiantly continued with his research. Ken was Professor and Head of Oral Health at Nippon Dental University (NDU) and a longtime clinical professor at UBC Dentistry. He obtained his DDS from NDU and his PhD from Kurume University School of Medicine where he also obtained qualifications in Oral Surgery. Ken was encouraged and supported in his research from his time as an undergraduate to his final works by Dr. Sen Nakahara formerly President of NDU. Ken facilitated the NDU-UBC student exchange program initiated by Dr. Nakahara and Dean George Beagrie.
Ken's association with UBC began as a postdoctoral fellow supervised by the late Professor of Oral Biology Joe Tonzetich in 1984-85. Ken worked closely with Joe and his technician Tony Ng on the development and application of high performance chromatographic methods in particular on the assessment of Volatile Sulphur Compounds (VSC) in breath. His studies can only be described as comprehensive and ranged from the biological effects of VSC on periodontal and dental pulp stem cells to clinical studies and recommendations for the treatment of oral malodour. At UBC, Ken was the Director  of the Breath Research Lab, and Oral Malodour Clinic, a facility that attracted patients from around the world. He was prominent in a number of international scientific organizations including the International Society for Breath Odour Research, which he served as president. Sixty nine of his publications are listed in PubMed. Ken was an accomplished clinician who worked with Babak Chehoudi at SciDent clinic in North Vancouver where he demonstrated an unparalleled ability to motivate his patients to practice meticulous oral hygiene. In recent years Ken's research centered on regenerative medicine employing dental pulp  and oral keratinocyte stem cells. He was in the process of establishing a department of tissue stem cells at Tokyo University at the time of his passing.
Predeceased by his wife Michiiyo, Ken is survived by his daughters Mika, Yuka, and their families. Ken was a loyal and generous friend. On his frequent visits to Vancouver, Ken would always visit the graves of his former coworkers Joe Tonzetich and Tony Ng. Ken had a vibrant personality and was fun to be with. He  had a sardonic sense of humour with a deadpan delivery. He will be greatly missed by his friends at UBC as well as many universities in Japan.
Written by: Drs. Donald Brunette and Babak Chehroudi
---

Dr. Donald Lauriente
UBC Dentistry is saddened to learn of the passing of alumni Dr. Donald Lauriente DMD 1978. Dr. Lauriente was a beloved classmate and friend who will be missed by the class of 1978.
"I always thought of Don as our "Class Father", and found him to be an inspiration to us all" – Dr. Ron Fulton
"Don was a wonderful man and always an inspiration" – Dr. Amanda Maplethorp
Dr. Lauriente was initially a partner at Comer Street Dental Clinic in Williams Lake, BC. However, he transitioned to work with the BC College of Dental Surgeons (now known as BC College of Oral Health Professionals) in Vancouver as the Director of Member Services. He held that position for 13 years until his retirement.
His full obituary can be found here, and more words from Dr. Lauriente's classmates and colleagues are here.
---
Dr. David Zack
UBC Dentistry has learned of the recent passing of Dr. David Zack. Dr. Zack was instrumental in the creation of a Faculty of Dentistry at UBC, and was deeply devoted to the newly created Faculty, serving as Founding Assistant Dean and Founding Clinic Director from 1968 until his retirement in 1982.
According to his son Howard, Dr. Zack treasured his time at the UBC Faculty of Dentistry, and was a natural teacher with a gift for making complex topics simple to understand. He loved being a mentor for his "young people", and shepherding new dentists into the profession.
In his own words, Dr. Zack said "…while serving in both academic and administrative capacities at UBC, I had active communication with hundreds of young aspiring professionals. I like to think, and I do believe that I contributed tangibly to their growth and development as honest, talented and ethical practitioners…"
---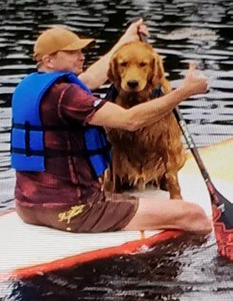 Dr. Dale Henry
UBC Dentistry is saddened to learn of the recent, sudden, passing of Dale Henry DMD 1991, at the end of June 2021. He opened his dental practice in Vernon BC, and took great pride in making a visit to the dentist a fun and pleasant experience. Our condolences to Dr. Henry's family and friends, and his classmates from the UBC Dentistry Class of 1991.
Dr. Henry's full obituary can be found here, in Vernon Matters.
---
Dr. Manu Dua
The UBC Faculty of Dentistry lost one of its enthusiastic and talented alumni with the recent passing of Dr. Manu Dua DMD 2012 after fighting courageously with oral cancer for almost two years. He opened his dental practice in 2016 at the Montgomery Dental Centre in Calgary, Alberta, and went above and beyond for every patient that he met. From completing a dental mission trip in an orphanage in Peru to volunteering to provide dental care for the less fortunate in downtown Calgary, Dr. Dua showed an immense heart with a giving spirit.
In the Dentaltown article that Dr. Dua wrote about his oral cancer diagnosis, he said "No matter what circumstances you have in life, stay strong and embrace all that life throws your way because living in fear is no way to live. Refuse to let your life be defined by your circumstances; rather, find the inner strength and courage to respond and thrive amidst the most difficult of times, because we are all much stronger than we could begin to imagine.
Dr. Marvin Christianson
The Faculty of Dentistry is saddened to learn of the passing of Dr. Marvin (Chris) Christianson in October 2020.
Dr. Christianson was the first graduate to walk across the stage as part of the Faculty of Dentistry's first ever class of graduates in 1968. After graduation he owned his own dental practice in Coquitlam. He also created the Dental Profession Advisory Program for staff and families of dentists in BC.
The class of 1968 included only 6 graduates, but has left a lasting impact on our Faculty, and alumni community.
We extend our deepest sympathies to Dr. Christianson's family.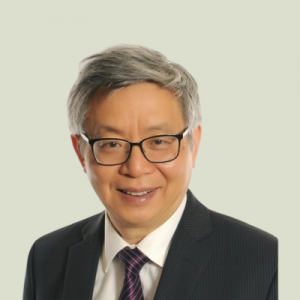 Dr. Kin Kong Wan
Dr. K. K. Wan passed away in September 2020. He was a beloved husband, father, and dentist, and also a well-known radio host. He was a long-time member of the Vancouver & District Dental Society and a prominent friend to everyone in the dental community.
Dr. Wan was closely involved in activities within UBC Dentistry. He advocated for transferring the BC Dental Association's learning centre to UBC as the Patterson Dental Learning Centre. He was also a clinical instructor from July 2019 to June 2020 and was an active member of the study groups. Dr. Wan truly made a difference through his support of the dental community and he will be greatly missed by all.
Dr. Ralph Yorsh
Dr. Ralph Yorsh left peacefully in May 2020 at the age of 99. He was a devoted husband, father, and grandfather, and professionally he was equally committed to his work. Dr. Yorsh was known as a groundbreaker in his field, having practised dentistry upon graduation with the Royal Canadian Dental Corps. He reached the position of captain in the Canadian Army while stationed in Yarmouth, Nova Scotia. Many of the UBC students who had the privilege of attending his lectures benefited greatly from his knowledge and wisdom in the field of dentistry.
Dr. Yorsh will live on in the hearts of those who knew him.
Dr. Andrew Cheng
Dr. Andrew Cheng passed away in a fatal car accident on April 23, 2020. He was an extremely valuable and committed member of the dental community. He was a part-time UBC Dentistry faculty member and a long-term SSPP mentor. In 2019 he was recognized for his five years of participation in the program.
Dr. Cheng had a huge heart for helping people. Every year, he travelled to remote areas in the world, such as Bhutan and Guatemala, volunteering his time to educate and provide dental care and services to people who may have never been seen by a dentist before. Dr. Cheng's contributions in the field of dentistry will always be remembered.
Dr. Hyung Kim
The Faculty of Dentistry is saddened to learn of the passing of Dr. Hyung Kim (DMD 1971).
---
Dr. Sandra Sudmant
Dr. Sandra Sudmant (DMD 1981) passed away in the summer of 2019. She was a beloved classmate and friend who will be dearly missed by her family and the Class of 1981. Dr. Sudmant opened an office on Saltspring Island after graduation and then transferred to Duncan, where she practiced until retirement. Her energy and vivacity will be remembered by all who knew her.
— Dr. Anu Rehtlane (DMD 1981)