2021
Dr. Donald Lauriente
UBC Dentistry is saddened to learn of the passing of alumni Dr. Donald Lauriente DMD 1978. Dr. Lauriente was a beloved classmate and friend who will be missed by the class of 1978.
"I always thought of Don as our "Class Father", and found him to be an inspiration to us all" – Dr. Ron Fulton
"Don was a wonderful man and always an inspiration" – Dr. Amanda Maplethorp
Dr. Lauriente was initially a partner at Comer Street Dental Clinic in Williams Lake, BC. However, he transitioned to work with the BC College of Dental Surgeons in Vancouver as the Director of Member Services. He held that position for 13 years until his retirement.
His full obituary can be found here, and more words from Dr. Lauriente's classmates and colleagues are here.
Dr. David Zack
UBC Dentistry has learned of the recent passing of Dr. David Zack. Dr. Zack was instrumental in the creation of a Faculty of Dentistry at UBC, and was deeply devoted to the newly created Faculty, serving as Founding Assistant Dean and Founding Clinic Director from 1968 until his retirement in 1982.
According to his son Howard, Dr. Zack treasured his time at the UBC Faculty of Dentistry, and was a natural teacher with a gift for making complex topics simple to understand. He loved being a mentor for his "young people", and shepherding new dentists into the profession.
In his own words, Dr. Zack said "…while serving in both academic and administrative capacities at UBC, I had active communication with hundreds of young aspiring professionals. I like to think, and I do believe that I contributed tangibly to their growth and development as honest, talented and ethical practitioners…"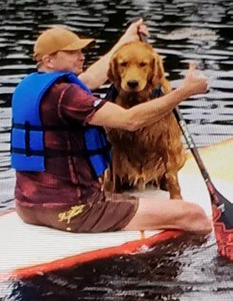 Dr. Dale Henry
UBC Dentistry is saddened to learn of the recent, sudden, passing of Dale Henry DMD 1991, at the end of June 2021. He opened his dental practice in Vernon BC, and took great pride in making a visit to the dentist a fun and pleasant experience. Our condolences to Dr. Henry's family and friends, and his classmates from the UBC Dentistry Class of 1991.
Dr. Henry's full obituary can be found here, in Vernon Matters.
Dr. Manu Dua
The UBC Faculty of Dentistry lost one of its enthusiastic and talented alumni with the recent passing of Manu Dua DMD 2012 after fighting courageously with oral cancer for almost two years. He opened his dental practice in 2016 at the Montgomery Dental Centre in Calgary, Alberta, and went above and beyond for every patient that he met. From completing a dental mission trip in an orphanage in Peru to volunteering to provide dental care for the less fortunate in downtown Calgary, Dr. Dua showed an immense heart with a giving spirit.
In the Dentaltown article that Dr. Dua wrote about his oral cancer diagnosis, he said "No matter what circumstances you have in life, stay strong and embrace all that life throws your way because living in fear is no way to live. Refuse to let your life be defined by your circumstances; rather, find the inner strength and courage to respond and thrive amidst the most difficult of times, because we are all much stronger than we could begin to imagine.
---
2020
Dr. Marvin Christianson
The Faculty of Dentistry is saddened to learn of the passing of Dr. Marvin (Chris) Christianson in October 2020.
Dr. Christianson was the first graduate to walk across the stage as part of the Faculty of Dentistry's first ever class of graduates in 1968. After graduation he owned his own dental practice in Coquitlam. He also created the Dental Profession Advisory Program for staff and families of dentists in BC.
The class of 1968 included only 6 graduates, but has left a lasting impact on our Faculty, and alumni community.
We extend our deepest sympathies to Dr. Christianson's family.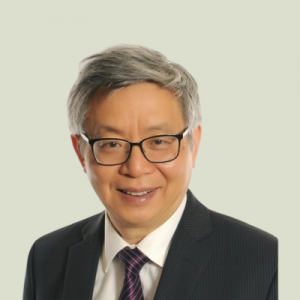 Dr. Kin Kong Wan
Dr. K. K. Wan passed away in September 2020. He was a beloved husband, father, and dentist, and also a well-known radio host. He was a long-time member of the Vancouver & District Dental Society and a prominent friend to everyone in the dental community.
Dr. Wan was closely involved in activities within UBC Dentistry. He advocated for transferring the BC Dental Association's learning centre to UBC as the Patterson Dental Learning Centre. He was also a clinical instructor from July 2019 to June 2020 and was an active member of the study groups. Dr. Wan truly made a difference through his support of the dental community and he will be greatly missed by all.
Dr. Ralph Yorsh
Dr. Ralph Yorsh left peacefully in May 2020 at the age of 99. He was a devoted husband, father, and grandfather, and professionally he was equally committed to his work. Dr. Yorsh was known as a groundbreaker in his field, having practised dentistry upon graduation with the Royal Canadian Dental Corps. He reached the position of captain in the Canadian Army while stationed in Yarmouth, Nova Scotia. Many of the UBC students who had the privilege of attending his lectures benefited greatly from his knowledge and wisdom in the field of dentistry.
Dr. Yorsh will live on in the hearts of those who knew him.
Dr. Andrew Cheng
Dr. Andrew Cheng passed away in a fatal car accident on April 23, 2020. He was an extremely valuable and committed member of the dental community. He was a part-time UBC Dentistry faculty member and a long-term SSPP mentor. In 2019 he was recognized for his five years of participation in the program.
Dr. Cheng had a huge heart for helping people. Every year, he travelled to remote areas in the world, such as Bhutan and Guatemala, volunteering his time to educate and provide dental care and services to people who may have never been seen by a dentist before. Dr. Cheng's contributions in the field of dentistry will always be remembered.